The Problem
Using CSS selectors in tests
Selecting elements via CSS can be brittle. We are selecting elements based on something that could change.
The purpose of CSS classes are styling, not testing.
Solution:ember-test-selectors
Tell me more...
Use HTML5 data attributes for your elements
Provides a testSelector function - you provide a data attribute and it returns the element
Strips out the attributes on production builds (can override via the build file)
Does some heavy lifting for data attributes and components for you, just pass a data test attribute and you're done
Example:
This test looks at a collection of usage charges and asserts

Template Changes: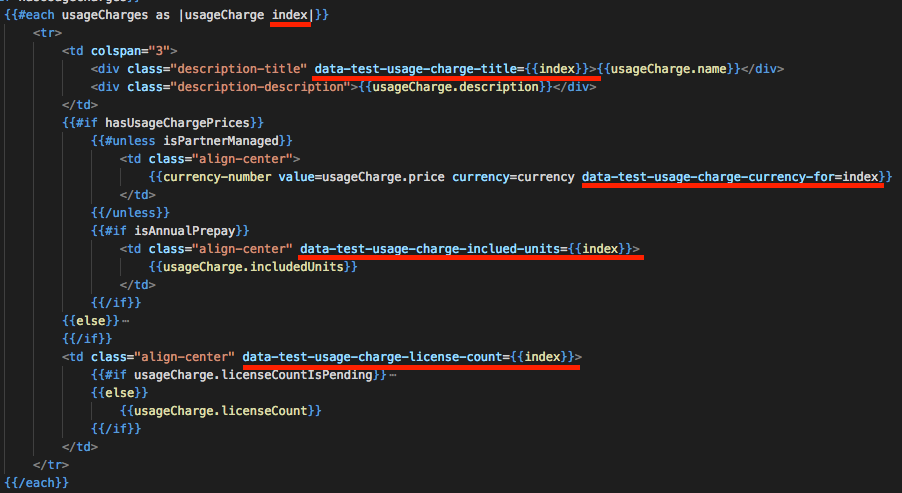 Re-written Test:

0 dependencies on CSS classes!
Summary
Less brittle tests, since they are no longer dependent on CSS classes
Can be used with integration or acceptance tests
Really easy to implement
Great docs and resources online